Serving Fairfield & Westchester Counties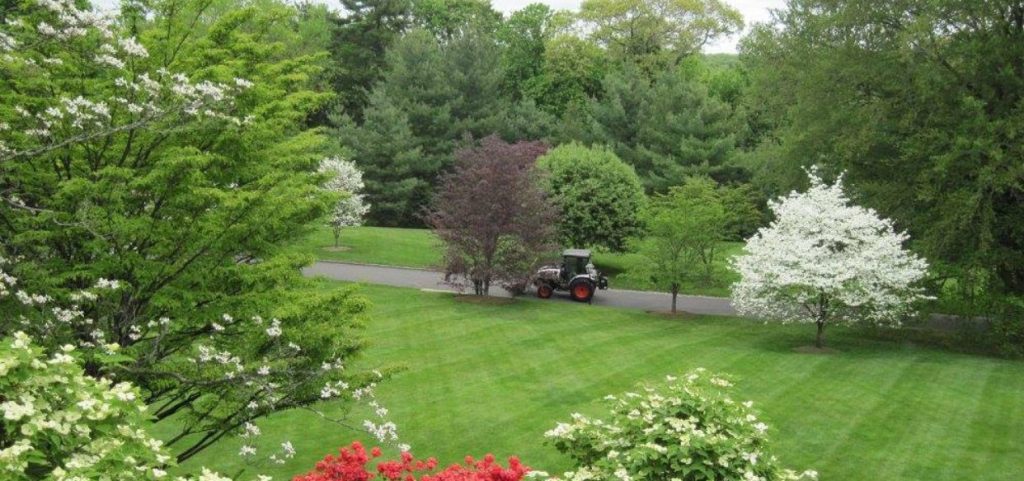 TerraGreen's team of property management specialists provides for the complete outdoor care of signature residential estates, large condominium communities and prominent corporate facilities throughout Fairfield and Westchester Counties. It starts with establishing a personal relationship with each of our clients so we can anticipate and provide for their needs. Our staff of experienced landscape technicians, guided by a Landscape Management Program tailored for each client, provides weekly routine lawn and plant care and year-round enhancements to beautify their surroundings.
In addition, we utilize our network of professional services to facilitate all facets of property management including irrigation, fertilization, pest management, fencing, site lighting, and arbor care. TerraGreen partners with various greenhouses to grow our annual flowers specifically for the properties we maintain. This includes decorative planters and fall displays.
We strive to provide complete all season service with confidence and without compromise to our valued clients.
Spring and Fall Clean Ups
Distinctive Container Plantings
Irrigation Services & Central Monitoring