TerraGreen is led by a talented and demanding team of professionals that is committed to go above and beyond the expectations of our clients by practicing our corporate core values of trust, honesty, respect, teamwork and excellence. We strive to provide dependable, exceptional and professional service as we seek to build lasting one on one relationships with our clients.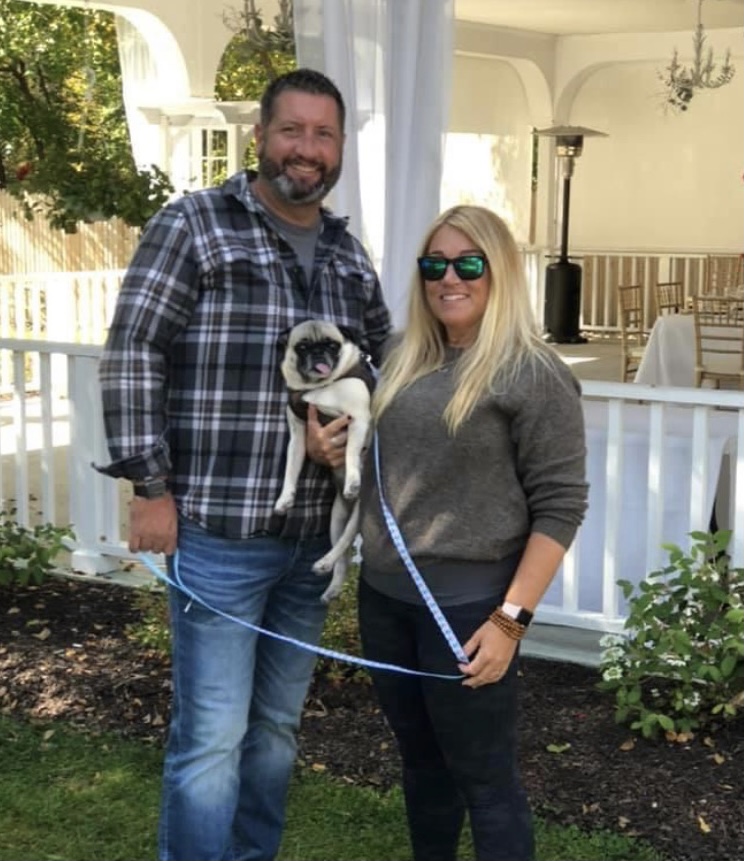 Peter Fauth & Kristin Fauth
Managing Partners
Peter and Kristin have been working in the Green Industry for over a combined 40 years. They started TerraGreen, LLC in 2009.  Peter used his degree in Horticultural Sciences and managerial experience to develop an intensive landscape maintenance program while Kristin directed administrative matters. Through hard work and commitment to customer satisfaction, their business grew, as did the list of valued clients.  Peter and Kristin remain focused on building client relations and instilling TerraGreen's core values – dependable, exceptional, and professional service – in the attitude and performance of their employees.
James McCormack
Operations Manager
James has over 15 years' experience in the Green Industry and directs TerraGreen's Property Management Division. He is responsible for coordinating the landscape management program for each account, scheduling, interacting with clients and overseeing quality control. He is experienced in turf management and horticultural plant care and is well versed in organic treatments and integrated pest management programs.  Come winter, he coordinates all snow removal activities as well as oversees the maintenance program for TerraGreen's expansive fleet of vehicles and equipment.
Gabriela Geppert
Controller
Gabriela brings over 20 years of financial and accounting experience to her role as Controller for TerraGreen.  She is responsible for the internal operations essential to the company's success including accounts receivable and payable, general ledger, employee administration and financial reporting. She lends valuable insight into strategic and long-term planning decisions guiding the company's growth.
Carlos Diaz
Construction Crew Leader
Carlos has over 5 years of field experience and is the Foreman of TerraGreen's Landscape Construction Division. He is highly skilled in installing residential landscaping projects and with his trained eye, instrumental in implementing our client's visions. He also imparts his talents as a mason constructing walls, terraces and walkways for our residential and commercial clients.
Carlos Oliva
Landscape Management Crew Leader
Carlos manages the weekly property maintenance activities for many of our larger residential communities. For each parcel he is responsible for adhering to maintenance procedures, meeting schedules and budgets, and promoting quality control.  He works closely with the communities' property manager or the homeowner association to assure their satisfaction.  He also displays a fine eye for tree and shrub pruning and ornamental care.
Jorge Alfaro
Landscape Management Crew Leader
Jorge has been a dedicated member of TerraGreen for over 7 years. He manages and directs all maintenance activities at our commercial accounts in accordance with pre-established schedules, specifications and procedures that have been tailored for each of his accounts. Jorge also is a skilled and creative plantsman and installs seasonal displays including the planting of annuals and bulbs.
Lester Salazar
Landscape Management Production Manager
Lester has over 6 years of field experience with TerraGreen, starting his tenure as a gardener on the Landscape Management Team. Now as Production Manager, he is responsible for implementing the landscape management program and weekly maintenance activities for our crews.
Raquel Vasquez
Landscape Detail Specialist
Raquel leads our Detailing Crew and is responsible for ornamental care, hand pruning, weeding, staking  and other intricate aspects of fine gardening as well as installing seasonal enhancements – annuals and bulbs.  She also applies her artistic talents to creating colorful patio pots and festive holiday displays for our clients.