Serving Fairfield & Westchester Counties
Landscape Design & Installation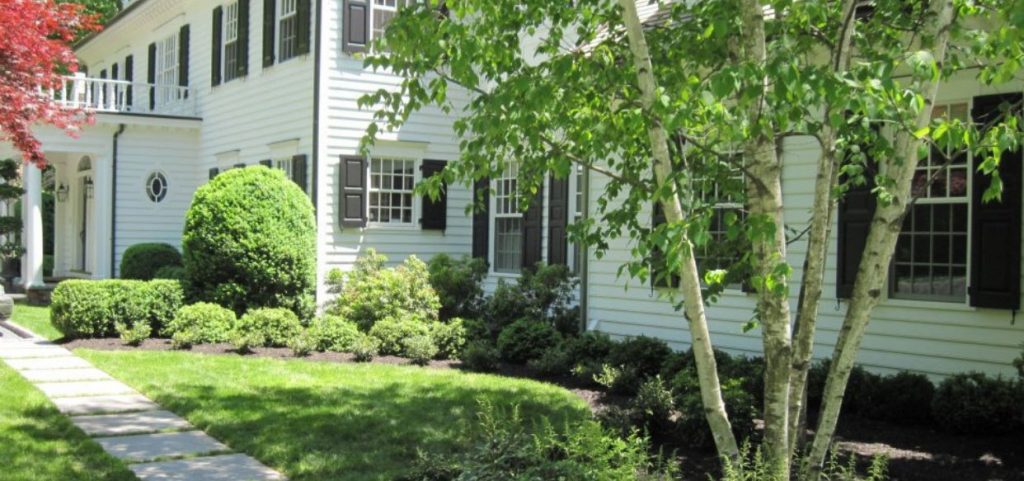 TerraGreen's experienced team of landscape architects, designers and project managers look forward to working one on one with our clients to create unique outdoor environments that reflect their lifestyle, celebrate the seasons and enhance the enjoyment of their homes. Whether it's a formal or naturalistic setting for the terraces, play areas, pool areas and gardens being designed, our process is guided by our deep horticultural knowledge and our genuine sense of land stewardship that is only ingrained after years of experience.
We strive to install sustainable landscapes using a wide variety of native and pollinator plants to promote the health of our environment. Working with plans that we develop or those prepared by others, our team of expert plantsman and masons will implement the design with pride and strive to bring our client's visions and wishes to fruition.
Our goal is to provide for our clients a setting that will engage the senses, invigorate the soul and provide a peaceful haven from the distractions of everyday life.
Garden Design and Installation
Site Planning and Consultation